DWI Lawyers in McAllen, TX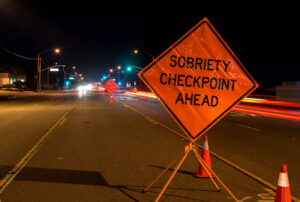 If you have made it to this page, chances are you are wondering if you can overcome your DWI charges. As McAllen DWI attorneys at Tijerina Law Firm, PC, we represent people who need legal guidance in navigating their DWI defense and welcome you to reach out to us if you are in the same situation. In this article, we will explore different ways to defend a case like this and how a DWI lawyer in McAllen Texas should help you.
We should be clear, driving under the influence of alcohol is deadly, and we cannot condone your decision to do so. In fact, nearly 2,000-people died in 2017 in Texas, as a result of DWI.  We do, however, maintain that everyone makes mistakes and should have options to redeem themselves. That is what we are here to help you do.
The Prosecution is Charged with "Burden of Proof"
One of the most important things to remember after you've been charged with driving while intoxicated is that you are presumed innocent until proven guilty. The prosecution must prove your criminal charge beyond a reasonable doubt. DWI lawyers work to place questions about the prosecution's proof in your case. An attorney will work many angles to discover if discrepancies might play a role, resulting in a dismissal of your case.
The state must prove to a jury that:
You were operating a motor vehicle
You were in a public place
You were under the influence of alcohol with a .08 or higher Blood Alcohol Content (BAC) or had lost the normal use of your mental and/or physical faculities
If the state prosecution cannot prove all three of these elements, you will be acquitted. They have one chance to try you for DWI, and you cannot be tried for the same crime later.
Defenses to DWI Charges in McAllen, Texas
McAllen DWI attorneys will look at a few elements to fight your charges, from how the stop happened, the arrest, the sobriety tests involved, the even officer's statements. Let's take a look at each of these in more depth.
Challenging the DWI StopYour defense attorney will likely look at why you were pulled over in the first place. They will want to establish if your constitutional rights were violated by stopping you without reasonable suspicion. The officer needs to prove they pulled you over for a reason and have evidence to support that decision. If this part of the officer's story is "fuzzy" your attorney can file a "Motion to Suppress Evidence" which will be harder for the prosecution to overcome, given this is partially what they need to prove to convict you.
Your attorney will also want specifics surrounding what you said during the traffic stop. This is important, as the state will need to show you didn't say something that violated the Miranda warnings, and that you were not coerced into saying something you didn't want to. If these sort of violations took place, a judge can throughout all kinds of evidence including breath tests, field sobriety testing, video of the stop, etc. as these things would be inadmissible since your constitutional rights were violated.
Challenging the DWI Tests
The scientific evidence can be disputed if the DWI tests are not conducted correctly or if evidence is not appropriately preserved. The state has to call in an expert witness to prove many of the tests' accuracies or there legitimacies. Your McAllen DWI law firm can bring in their own experts to suggest that the tests are unreliable. They can also question the prosecution's "expert" that they do not have the proper knowledge, education or training to make the claims they are attempting to make.
Ideally, these conversations would happen in your pre-trial and not during your "actual" trial date. This will give your defense prior knowledge of what the state is working with to try your case. If your defense lawyer can have some of the evidence thrown out, you will be one step closer to having the case dismissed. However, if the evidence is still admissible, your McAllen DWI lawyer will have a better idea of how to fight the evidence before you step in the courtroom.
DWI tests can be found unreliable if they show the following.
The prosecution uses Field Sobriety Tests including the Horizonal Gaze Nystagmus (HGN), the Walk and Turn and the One Leg Stand to prove their case. These Field Sobriety Test and usually done out at the of the stop and are used during the officer's investigation of your intoxication. An officer may also us the Portable Breath Test (PBT) a preliminary breath test which is also given while in the field.
A defense can call into question as to whether or not these tests were adequately conducted or if the person performing them made errors. Some judges might consider these tests reliable but also criticize them if they were misinterpreted by law enforcement
Finally, the defense can also call into question whether the Intoxilyzer used in your DWI breath test was reliable and can suggest they were not calibrated correctly or not maintained well enough.
Challenging the DWI Statements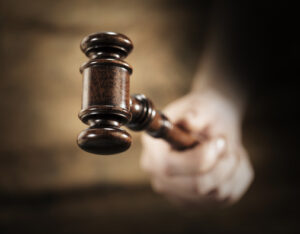 The statements made by the arresting officer can be challenged as well. Aggressive DWI lawyers in McAllen will cross-examine an officer and test them on their statements. If the officer doesn't have a clear memory on the case, or simply doesn't stand well under questioning, your case can be dismissed. We aren't interested in "attacking" law officers. These professionals are hard-working men and women who protect us every day, but sometimes, they make mistakes. You shouldn't have to pay for those mistakes if they are the ones who made them. An attorney can question the officer's credibility, memory, accuracy, and methods if there are inconsistencies with their account of the arrest.
If a McAllen DWI attorney can effectively highlight these kinds of elements in your case, chances are you will be acquitted. The best DWI lawyer in McAllen will be able to convincingly "exploit" the evidence to place doubt in the minds of the jury that your arrest didn't live up to the law. Putting questions in the minds of a jury to convict someone based on faulty-evidence is convincing.  No jury wants to convict someone on this basis because they wouldn't want that treatment themselves.
The truth is, winning a DWI case can be quite challenging, but not impossible. If you need legal guidance from a DWI law firm in McAllen, we encourage you to contact us today, so we get to learn more about your case.